Flytec Balloon 4: Software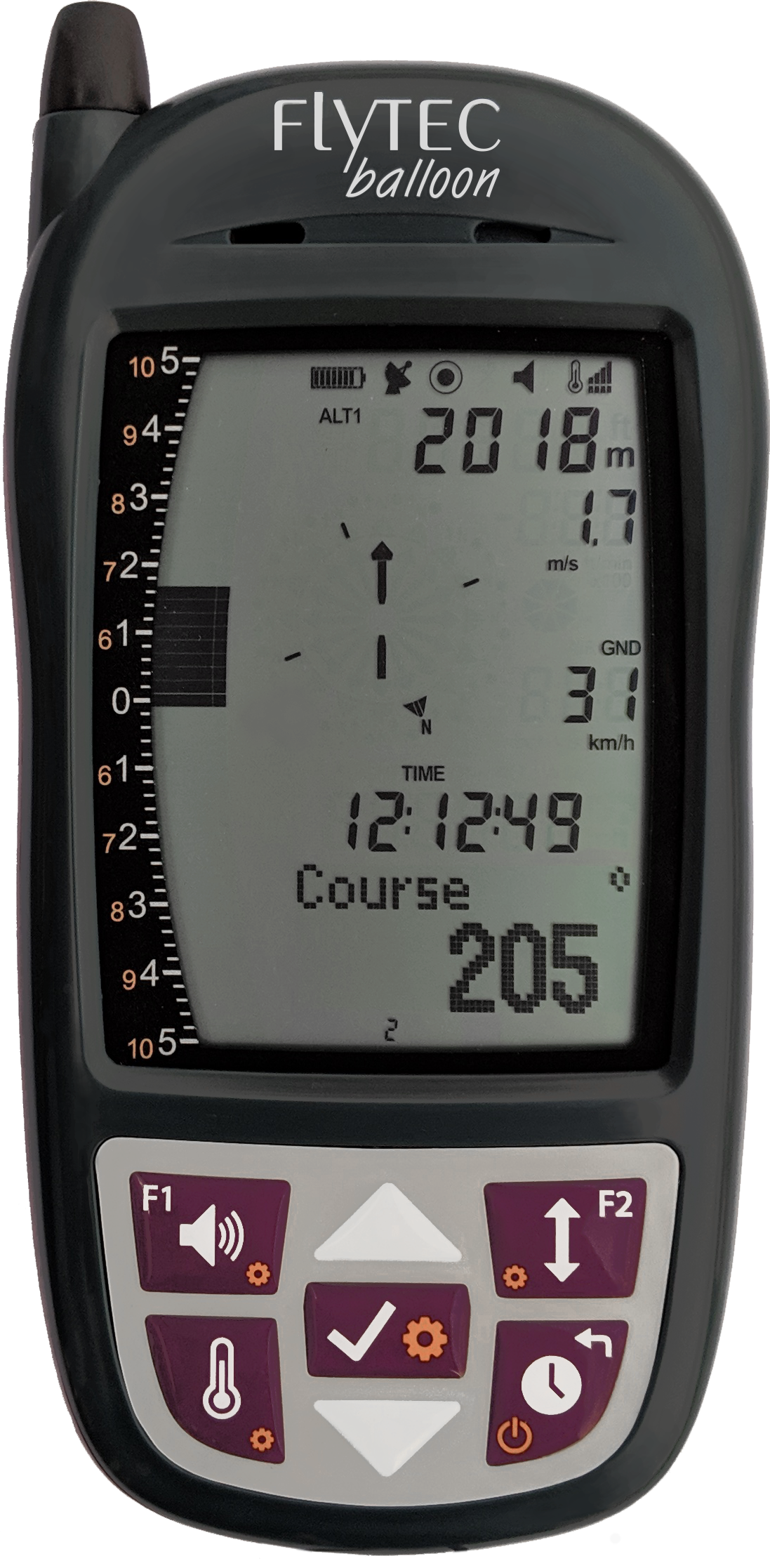 The Flytec Balloon 4's software is very easy to update. We recommend you sign up for our newsletter, to hear from us when a new version is available. Then follow the procedure described in the manual to do the update.
Current version: V2.00.04 (May 27, 2020)
Improvements
Software support for backlight
TT34 reception: Improve reliability by using checksum
No more decimals in numeric vario for +/-10 m/s or +/-2000 fpm.
Bugfixes
Fix error in TT34 search function that could lead to wrong IDs in the results
Fix error where setting altitude to GPS altitude actually set it to QNE
Previous versions
V1.07.02 (December 28, 2019)
Bugfixes
In some cases, the Google Earth flight recording could not be opened in Google Earth. This is now fixed. If you have Google Earth files recorded by V1.07.01, mail them to us, we will fix them for you.
V1.07.01 (November 28, 2019)
Improvements
Draw full compass rose ring
Rename sink tone to descent tone
Show direction to launch with small arrow in addition to current course
Bugfixes
Direction to launch: "W" does never show
Weak TT34 reception leads to battery alert
Sub Up error during start-up
Updates must be triggered by removing batteries and plugging in charger
Search / Discover TT34: Reported S/N too small by 256
When coming back from menu, we go to flight page 1 instead of the one we left from
V1.6.06 (October 14, 2019)
Improvements
Temperature alert maximum = internal temperature alert threshold
No TT34 search, ID or alarm setting while TT34 is inactive
Clear compass when not moving
Redraw compass after altitude setting or when returning from menu
Bugfixes
Always starts on page 1 instead of last shown page after start
No flight record in western hemisphere
Course is blank instead of 0°
Timestamps are wrong in Google Earth files
V1.06.03 (October 10, 2019)
Improvements
Improve TT34 detail information indication
KML: Include flown distance
Compass: North up
Info page during flight: Show launch time, not landing time
No charging if battery type is Alkaline
Improve charging messages
Graphic vario: Show 0 mark more clearly on the flight analysis page
Flight log: climb/sink for values > 10 m/s: round to whole numbers
Improve hysteresis for battery warnings
KML: Use pilot-selected units
Bugfixes
The date in the KML and IGC file names was wrong.
IGC: underflow for negative altitudes
IGC sample period is 19 seconds, should be 5
KML: Flytec Balloon logo no longer showing
Direction to launch: letter "W" does not show
Telegram checksum error in logs, problems with inter-process communication
Numeric vario shows sometimes "-0.0 m/s", make that "0.0 m/s"
V1.05.01 (June 12, 2019)
Improvement: Graphic and numeric vario are now in sync, the numeric vario shows the average vertical speed over the last second.
Bugfix: Occasionally, the altimeter and vertical speed indicator would freeze up. This is now fixed.
V1.04.01 (May 2, 2019)
First public release